Website Translation Made Easy

SiteTran enables websites to easily utilize human professional translators by inserting a single snippet of Javascript into your website.
Simple, Free, Easy.
Sign Up Now
Three Easy Steps


Sign up and insert the widget into into your HTML.

Begin translating directly on your website.

Your website now is multilingual.
SiteTran is Free

No monthly charges.
Let's break the language barrier on the internet.
Get Started Now
Features
No programming required.
Works on any website.
Translate directly on your website.
Invite your own professional translators, translate yourself, or let us find the best translators for you.
Compatible with all search engines.
Have SEO friendly URLs that encode the language.
Customizable widget.
88 languages supported and counting.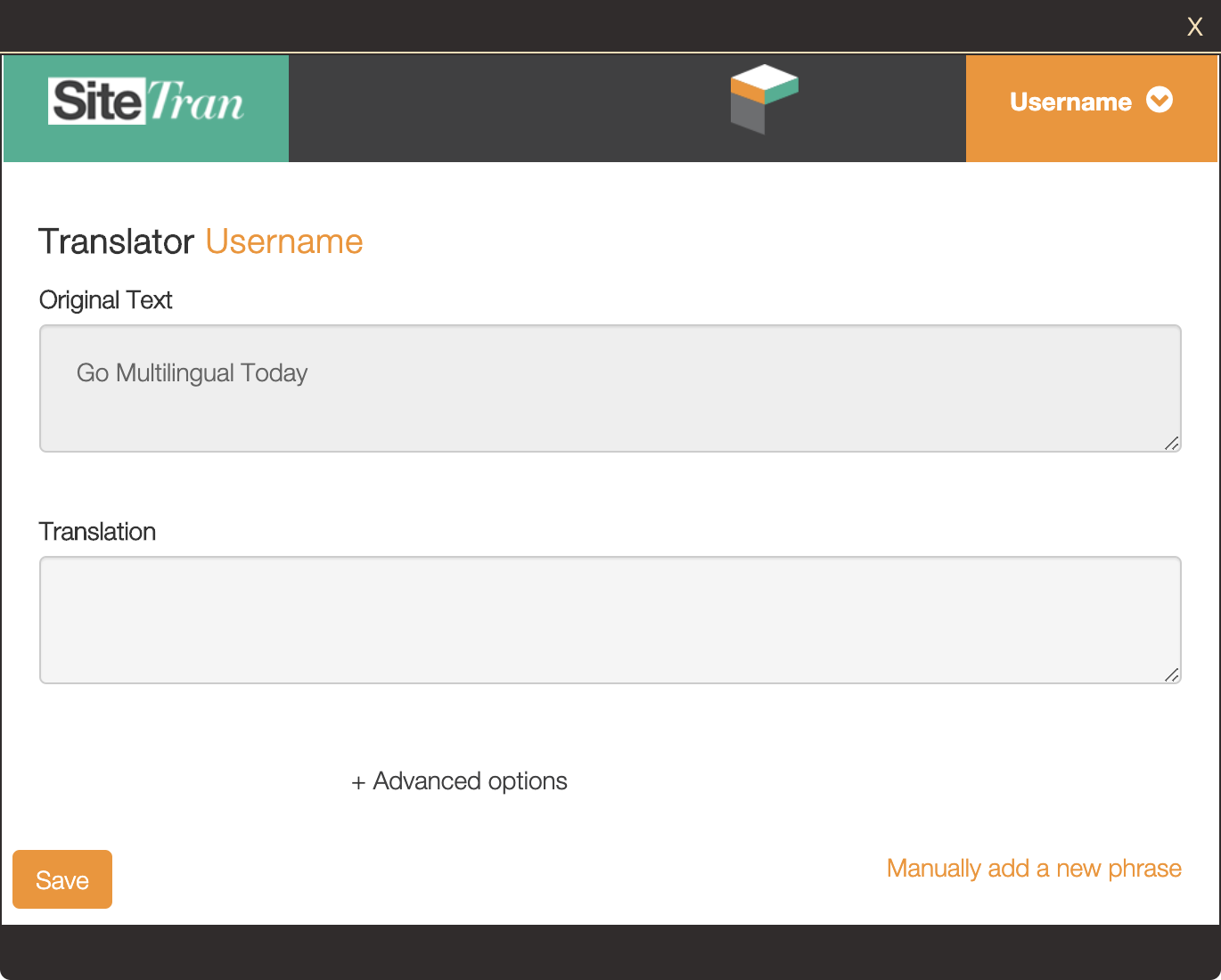 Go Multilingual Today
Integration

No monthly charges.
Simply paste our JavaScript in your web page.
Translate your site by double clicking on the
Then the translator chooses a language and doubleclicks on the text they want to translate.
SiteTran can be integrated into any framework that accepts JavaScript.
No additional changes required.
No engineering skills required.